Discover has announced the 5% Cashback Bonus categories for the 4th Quarter of 2016 will be purchases at Amazon.com, Department Stores, and Sam's Club with registration now open.
Registration is currently open for the 4th quarter of 2016, and the 4th quarter includes Amazon.com, Department Stores, and Sam's Club.
Check out the 2016 5% cash rebate categories for Discover credit cards and register your Discover card to qualify for the full 5% cash rebate on purchases in select rotating categories.
Sign up for a Discover Cash Rebate Credit Card if you don't already have one.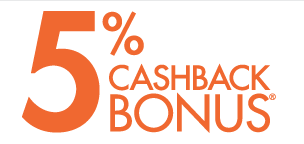 How To Register Each Quarter for Your 5% Rebates
You can Register Online for the 5% Discover Card Categories during each promotional period.
Simply select the promotional period that you would like to register for and log in to your account.
Take advantage of these 5% shopping rebate categories for 2016 with your Discover credit card.
2016 Discover 5% Cash Rebate Categories
October to December 2016 – Amazon.com, Department Stores, and Sam's Club
Discover 5% Cash Rebate Earning Details
You will earn a 5% Cashback Bonus for online purchases from the quarter start date (or the date on which you sign up, whichever is later) through the quarter end date, subject to a cap of $1,500 in purchases.
This offer does not apply to government products or services, education providers, utilities, or travel.
Amounts that are not charged to your card during your online purchase will not qualify.
Enroll your Discover credit card to earn 5% cash rebates throughout 2016.