APlus at Sunoco is giving away free OREO cookies from Wednesday through Friday, March 5-7, 2014.
In honor of OREO Cookie Day, you can get 1 free 2oz single serve OREO cookies at participating APlus locations.
You can get your free OREO cookies when you bring in the below coupon.
The coupon is only redeemable at participating APlus Sunoco Locations.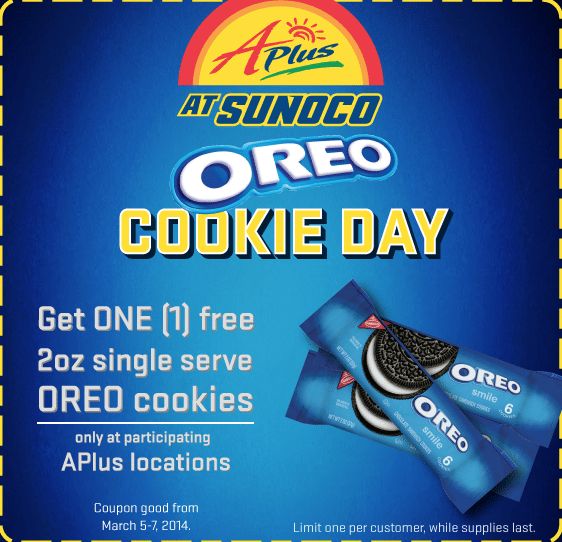 If you have trouble printing the above coupon, please feel free to email me at MaximizingMoney@gmail.com, and I'll be happy to forward you the coupon.
There is a limit of 1 free cookie per customer.
Check out these other Freebie Promotions as well for more free offers.
Get your free OREO cookies at APlus Sunoco locations.