Ruby Tuesday is giving away 100,000 free cheeseburger coupons on September 18th that can be redeemed for your free burger through October 1, 2013.
Visit this Ruby Tuesday Free Cheeseburger Page to get yours today.
There are more than 35,000 free cheeseburger coupons available at the time of this article being posted.
However, the coupons are going fast, so get yours before they are gone.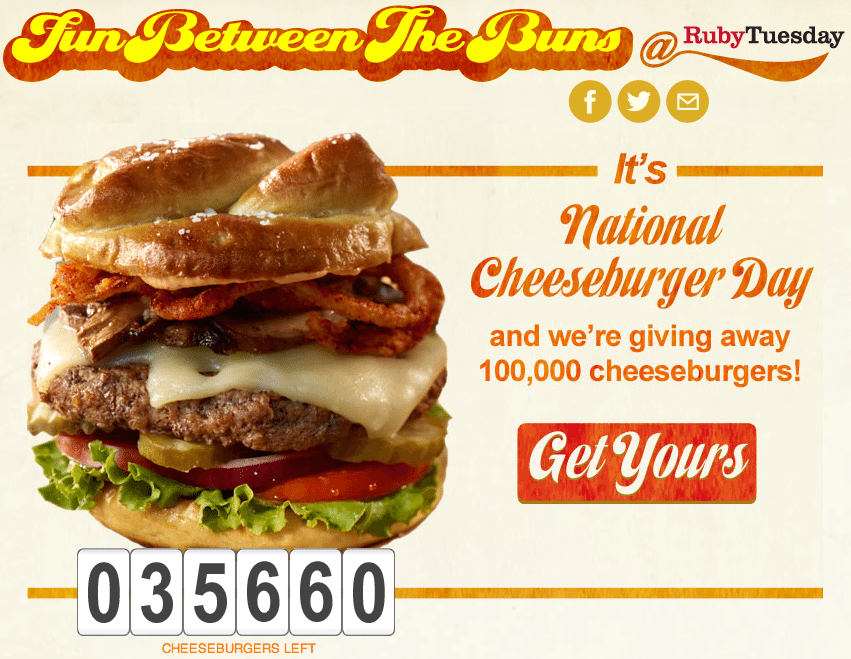 You'll need to log in via your Facebook or Twitter account in order to participate.
Then complete the information to receive your coupon.
The coupon will be delivered to your email address.
I receive my coupon in about 5 minutes.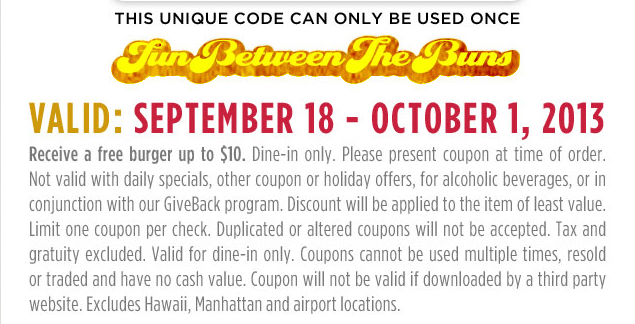 Get these other Free Restaurant Coupons as well.
Get a free cheeseburger coupon for Ruby Tuesday today.