Cryptopay is a UK-based Bitcoin Debit Card, Wallet, and Exchange platform that makes it easy to buy, sell, send, accept, and spend your Bitcoin anywhere in the world.
It's free to sign up for a Cryptopay account to easily make Bitcoin transactions using BTC, USD, GBP, and EUR currencies.
Plus, when you join via this Cryptopay 25% Discount Referral Link, you can get a 25% discount when you order a Euro, US Dollar, or British Pound Cryptopay Debit Card for €15/$15/£15 respectively (debit card is optional with free Cryptopay account).
If you live in the U.S.A. and/or are just looking for a simple Bitcoin Wallet, you may wish to try this Coinbase $10 Bonus Offer instead to get an extra $10 with a free Bitcoin Wallet.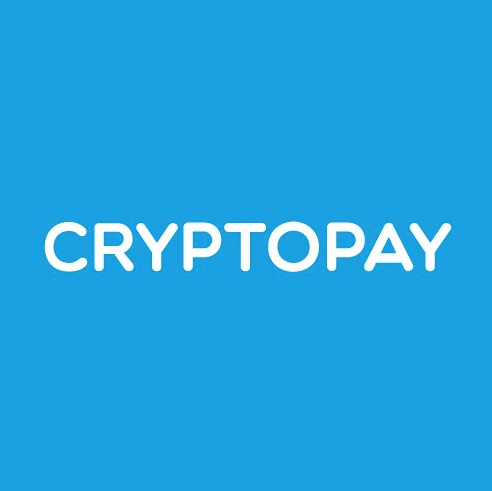 About Cryptopay Bitcoin Debit Card
The Cryptopay Debit Card is a full blown Visa debit card that you can top up instantly from your Cryptopay account.
It is accepted worldwide anywhere Visa is accepted, and it can also be used for ATM withdrawals.
You can load your Cryptopay account with BTC, USD, GBP, and EUR currencies anytime and access your funds through your Cryptopay Debit Card.
You get to choose the currency for your Cryptopay Debit Card when you order it, so choose wisely, as a foreign transaction fee will apply if you pay or withdraw in a different currency.
Cryptopay Debit Card Fees
You can get a Cryptopay Debit Card 25% Discount when you sign up and order your card via this referral link.
1-Time Ordering Fee: €15 / $15 / £15.
Monthly Card Maintenance Fee: €1 / $1 / £1.
Foreign Transaction Fee: 3% (to Pay or Withdraw outside of chosen card currency).
Loading Fee: 1% from each deposit you make with on-site Cryptopay loading tool.
Third-Party Loading Fee: If you load your card using some third-party services instead of Cryptopay, like PayPal, a loading fee of 1.99% is applicable.
Domestic ATM Transactions: Transactions via ATM in the domestic region will result in € 2.25 / $2.50 / £1.75 fee.
International ATM Transactions: For worldwide transactions via ATM, you will be charged with €2.75 / $3.50 / £2.25 fee.
Card Unloading Fee: For card unloads, they charge 1% plus €/$/£ 0.10.
Reissuance Fee: Reissuing your plastic card requires €8.00 / $9.00 / £6.00, while virtual card reissue will cost €0.50 / $0.50 / £0.50.
About Cryptopay Bitcoin Wallet and Exchange
Cryptopay offers a simple way to manage your Bitcoins as well as to transfer, exchange, and spend your money all over the world.
You can buy, sell, and store Bitcoins by simply adding your bank details and verifying your identity to start buying digital currency.
You can use Cryptopay to send and receive money to enjoy the benefits of cryptcurrency in the same way that you use money every day.
E-commerce websites can also start accepting Bitcoin payments with Cryptopay and avoid exchange rate fluctuations.
Cryptopay Referral Program
Once you sign up for a free Cryptopay account, you can also participate in their referral program to get a 10% revenue share on all of the fees that Cryptopay charges.
Your referrals will get a 25% discount on the whole range of Cryptopay Debit Cards when they order through your referral link.
Whenever you provide a qualified referral, you will get 10% revenue share on all the fees that Cryptopay charges.
Registration via a referal link is available to new users only.
Credits are provided for each new account in active use (has loggen in within 2 weeks).
Credits are non-transferable, have no cash value, are at the discretion of Cryptopay, and may be revoked at any time.
UK residents may also be interested in this £5 CoinCut Bitcoin Trading Bonus if you want to simply buy and sell Bitcoin with a UK bank account.