Taxfyle provides on-demand Federal and State tax filings for individuals and businesses by CPAs and Enrolled Agents, so that you can have your taxes filed for you in the most affordable and convenient way possible.
Plus, you can use Promo Code FYLE-JOHNORZZ for $20 off your tax return when you sign up for Taxfyle to get started in 5 minutes.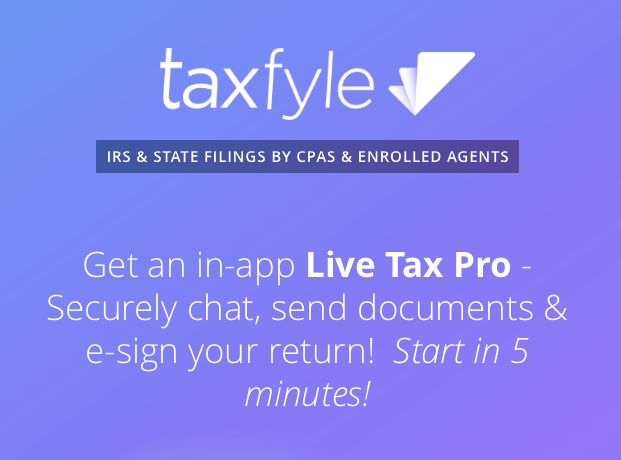 How To Get Started with Taxfyle
1. Answer some Yes/No questions to receive a free instant quote.
2. Taxfyle automatically matches you to a tax Pro who is best suited for your situation.
3. Chat with your tax guru and securely upload your tax documents.
4. Your tax Pro will prepare and file your taxes for you.
5. E-Sign your tax return and you're done.
$20 Discount Off Your Taxfyle Tax Return
Just enter Referral Code FYLE-JOHNORZZ when you register for $20 off your first tax return with Taxfyle.
Simply sign up for a Free Taxfyle Account and enter the code to receive a $20 discount when you file your tax return.
This offer is for new Taxfyle customers only to use toward your first tax return filing.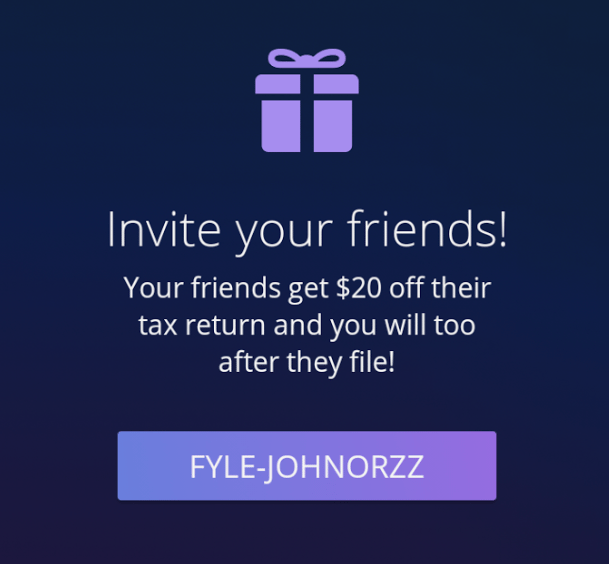 Taxfyle Referral Program $20 Bonuses
Once you create a free Taxfyle account, you can participate in the Taxfyle Refer-A-Friend Program.
Taxfyle will give you and your friend $20 off each of your returns when you refer a new customer.
When you log in to the Taxfyle App, you'll see the refer-a-friend bar at the bottom of the screen.
You can refer as many friends as you want, and there is no limit to your referral bonus earnings.
If you refer 1,000 friends, you'll receive $20,000 in bonus credits, so you could earn free tax returns for the rest of your life.
Your $20 referral bonuses are earned when the referred customer files with Taxfyle.
If you file your taxes after your friend, you'll receive your referral bonus on your current return.
However, if your referral files their taxes before you, your referral bonus will apply to your next return.
Please feel free to share your Taxfyle referral codes in the comments below this article as well as your experiences with using the Taxfyle service.