Sprint is offering any new customer a $200 Visa Prepaid Card when you join an existing Sprint Framily Plan and switch your phone number to Sprint by April 10, 2014.
If you are a Sprint Framily Plan member already, you can get your bill down to just $25 a month per line when you get 7 to 10 people to join your Framily Plan.
Plus, any new customer who joins your Framily Plan with your eligible Framily ID by April 10, 2014, can receive a $200 Visa Prepaid Card when they switch their phone number to Sprint.
New customers can also earn up to $300 in credits for your old phone through the Sprint Buyback Program.
Check out this Sprint Framily Plan Promotion for a limited time.
How To Get People To Join Your Framily Plan
1. Give people your Framily ID (or post it in the comments below for other readers).
2. Tell people to switch to Sprint at the nearest Sprint store.
3. Have people claim the $200 Visa Prepaid Card at sprint.com/framilyswitch and recycle old phones through the
Sprint Buyback Program.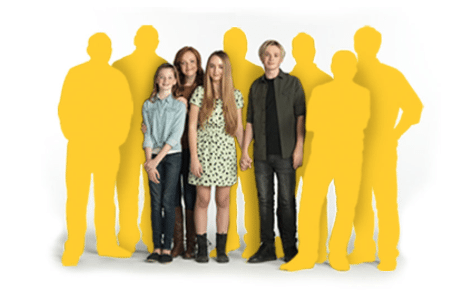 Framily Plan $200 Promotional Requirements
In order to earn the $200 bonus as a new customer, you must have joined Sprint on a Framily ID from a referring Sprint Framily customer.
You must complete a registration for each new line of service ported to Sprint.
All lines must be ported from an active wireless line at another carrier and remain active on a Framily Plan for 31 days to receive the prepaid card.
This offer is available only to eligible IL and CL accounts with an eligible Framily ID from the referring customer until Framily group is reached.
You must allow 6 to 8 weeks after the 31-day validation period for your prepaid card to arrive.
This offer excludes tablets, upgrades, replacements, and ports made between Sprint entities or providers associated with Sprint (i.e., Virgin Mobile USA, Boost Mobile, Sprint As You Go, and Assurance).
Review some of these other Utility Service Promotions as well for more savings on your everyday expenses.