Zaxby's restaurants will give you a free combo meal from their Meal Dealz menu just for joining the Zax Mail and Text Clubs.
Plus, you can get a free Nibblerz Meal on your birthday as a Zaxby's Club member.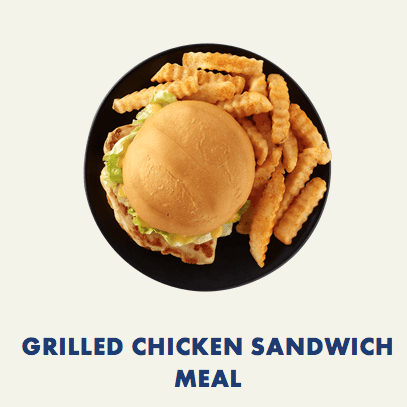 Zaxby's is expanding quickly, but it is currently only located in the following 16 states: AL, AR, FL, GA, IN, KY, LA, MO, MS, NC, OK, SC, TN, TX, UT, and VA.
Just Register for their Zax Mail and Text Clubs to get your free Meal Dealz item today.
Zaxby's Meal Dealz Menu
You'll get 1 of these Meal Dealz combo items for free just for joining the Zax Mail and Text Clubs.
Big Zax Snak Meal
Wings Meal
Chicken Finder Sandwich Meal
Kickin Chicken Sandwich Meal
Grilled Chicken Sandwich Meal
Chicken Salad Sandwich Meal
Nibblerz Meal
Zaxby's Club Meal
Cajun Club Meal
When you join Zax Mail and Text Clubs, you'll also get exciting news, promotions, and more savings straight to your inbox or phone.
Then, on your birthday every year, you will receive a free Nibblerz Meal to help celebrate the big day at Zaxby's.
Join Zaxby's restaurant clubs today to get free food at Zaxby's.