Earny is a price protection service that saves you money on your purchases by helping you take advantage of price protection policies offered by major stores and credit card issuers.
After you make a purchase, Earny monitors the price of that product, finds better prices on item's you've bought, and files claims on your behalf to get you back the difference in price.
That means you can purchase wherever and whenever you want, because Earny will make sure that you never overpay for an item.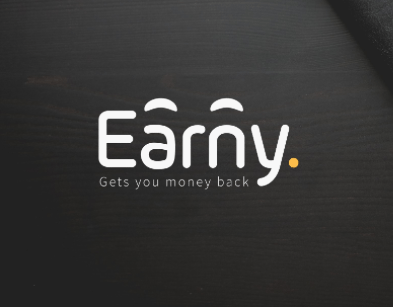 How Earny Works to Save You Money
1. Earny monitors store receipts from your email inbox (you must provide log-in credentials for the email address that you wish to be monitored).
2. Based on your shopping receipts, Earny searches for price drops on products that you purchased.
3. When a price drop is discovered, Earny claims the difference in price on your behalf.
4. Earny then notifies you whenever you receive a refund, which will be credited to your original payment method.
How Much Earny Costs
Whenever Earny provides you with a refund on your purchase, Earny will automatically charge 25% of the refund amount to the credit card that you have on file.
Considering that you probably wouldn't have found out about this price drop yourself, the 25% is likely worth while, as you'll still receive an extra 75% of the price difference back in your pocket.
Store Price Protection Policies
Earny will currently track items bought from Amazon, Best Buy, Bloomingdale's, Carter's, Costco, the Gap Group including Gap, Banana Republic, Old Navy, Athleta, and the factory stores as well as JCrew, Jet, Kohl's, Macy's, Newegg, Nike, Nordstrom, Overstock, Sears, Staples, Target, Walmart, and Zappos.
Each merchant has their own policy in regards to price protection, and Earny will do all of the work and make claims on your behalf with each individual store.
Credit Card Price Protection Policies
Earny currently covers all Chase and Citibank credit cards to provide you price protection on purchases made with those cards.
You simply sign up to the credit cards protection program and let Earny automate your credit card protection policies.
Please note that connecting your credit cards with Earny is optional.
Earny Referral Program for Extra Earnings
Once you create a free Earny account, you can participate in the Earny Refer-A-Friend Program.
When you refer your friends to Earny, you'll get 5% of your referrals' refunds, plus an additional 5% of their referrals' refunds.
You can refer friends via email, Facebook, Twitter, or by sharing your unique Earny referral link wherever you like.
The earnings from your Earny referrals can be viewed on the "Friends" tab in your Earny account.
Once you earn at least $10 in referral income, you can redeem that amount to your PayPal account.
This Earny referral offer is valid through June 1, 2017.
Check out Earny to automate the process of getting refunds on price drops for the items you buy from popular stores.