Listia is a free marketplace exchange that lets you get rid of old stuff and get new stuff in return for free, like DVDs, clothing, toys, and much more.
Plus, you'll get 1,000 Free Listia Credits when you join for free today, and there are many other opportunities to earn free credits on top of that.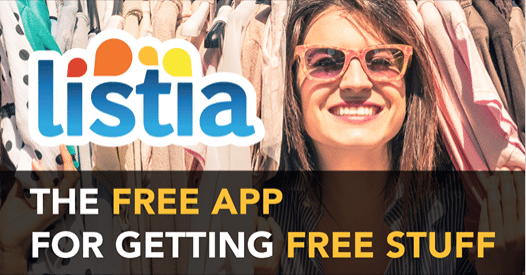 About Listia Marketplace
Listia is like an online garage sale, where you can buy or sell anything that you want.
Instead of spending your hard-earned money on new stuff, you simply sell your old stuff for Listia credits, which you can then use to buy other things that you need from the Listia marketplace.
The Listia marketplace offers items on an auction basis, buy you can also buy items instantly using the "Get It Now" option (GIN).
There are tons of other ways to earn free Listia credits as well, such as a first-listing bonus, video tours, referrals, and more.
How To Earn Listia Credits – 1,000 Sign-Up Bonus
Just create a Free Listia Account to earn 1,000 instant bonus credits upon sign-up and earn extra credits for additional activities.
1,000 Bonus Credits upon Sign-Up.
1,000 Bonus Credits to List Your First Item.
Earn Unlimited Credits for Selling Your Stuff.
10,000 Bonus Credits for Referring Your Friends.
100 Credits to Connect with Facebook.
100 Credits to Connect with Twitter.
500 Credits to Take Video Tour of Listia.
2,000 Bonus Credits when you Buy Credits.
Various Opportunities to Earn More Free Credits.
How Listia Works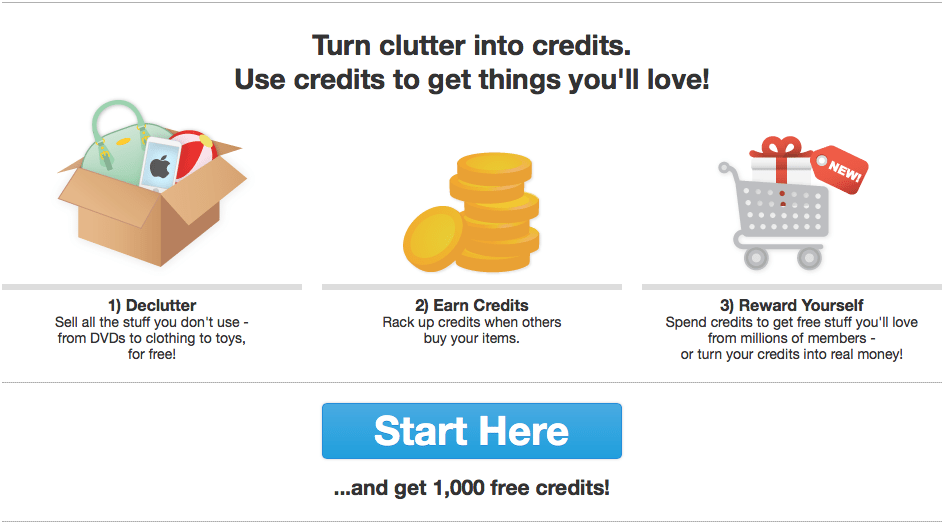 1. Declutter: Sell all of the stuff that you don't use, like clothing, shoes, DVDs, toys, and more.
2. Earn Credits: Receive credits when other people buy your items.
3. Redeem Credits: Spend your credits to get free stuff from millions of Listia members, or turn your credits into real money.
Listia Referral Program
When you refer your friends to Listia, you can earn 10,000 bonus credits when they join and sell something successfully.
On top of that, if you refer 8 friends within 1 month, you'll receive an additional 40,000 credits.
Your friends will also get 1,000 bonus credits when they join, so everybody benefits.
There is no limit to how many friends you can refer to Listia or how many bonus credits you can earn from referrals.
You will receive your credits after each friend joins and successfully completes their first listing.
The monthly goal bonus will be credited to your account after 8 friends have listed and completed their first listing.
Please feel free to share your Listia referral links in the comments below this article.
You may also be interested in the similar Yerdle Free Exchange Network to buy and sell used stuff with free credits.