Max Delivery is a 1-hour New York City grocery delivery service that provides organic produce, fruits and vegetables, beer and wine, groceries, household goods, and drugstore items with same-day delivery.
Plus, new customers of Max Delivery can use Coupon Code JOliak798 during checkout to get $20 off your first order of $40 or more.
Once you create a free Max Delivery account, you can also participate in their Tell-A-Friend Program to get a $5 coupon for every new customer that you refer (limit of 5 referrals per customer).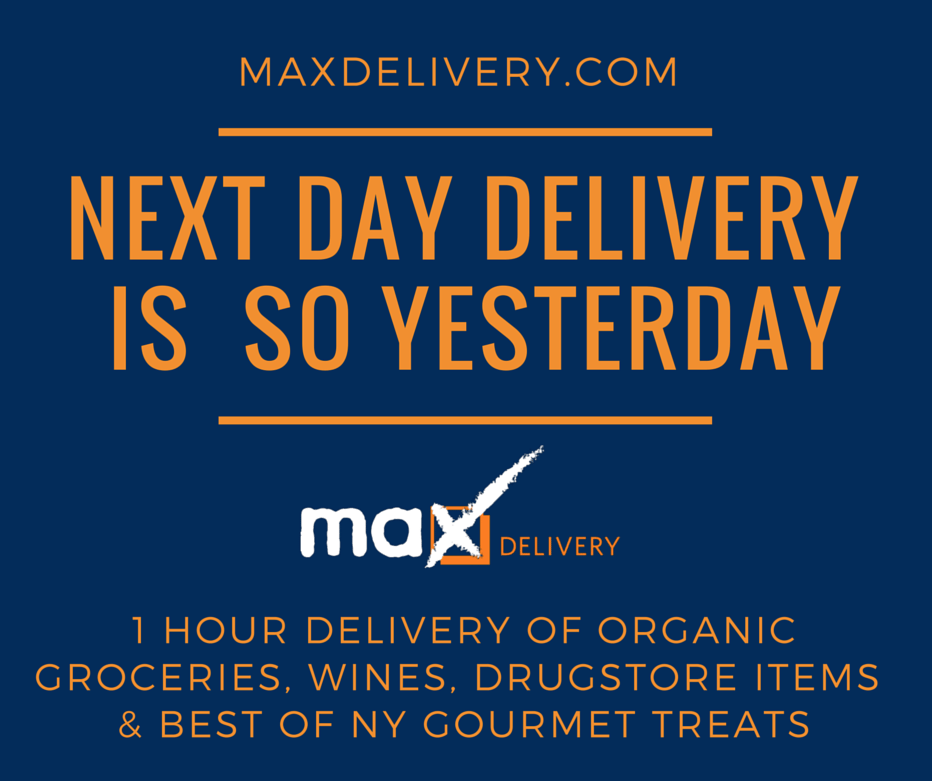 About Max Delivery
Max Delivery is the ultimate convenience store, including a grocery store, drugstore, gourmet foods store, and a video store all in one, delivered to you in minutes.
Max Delivery services lower Manhattan, below 34th Street on the West Side and 26th Street on the East.
They deliver from 7:00 AM until Midnight, 7 days a week, but their online ordering system takes orders 24 hours a day, so you can place your order and schedule it for delivery whenever you like.
Delivery is free for all orders with over $100 in products, and for orders smaller than $100, delivery costs only $5.95.
Max Delivery $20 Discount Off $40 for New Customers
If you are a new Max Delivery customer, you can use the Referral Promo Code JOliak798 to get $20 off your first order of $40 or more.
Just enter the referral code during checkout like you would any other coupon code.
You'll get $20 free off your first order of $40 or more (excluding alcohol and restaurant partners).
This offer is for new customers only.
Max Delivery Tell A Friend Program $5 Coupons
You will receive a $5 coupon for each new customer that you refer who places an order with Max Delivery.
In order to refer your friends, you must go to the Tell A Friend section within your account on their website.
On that page, you will see a coupon code that you can give to your friends and family.
When your friends and family use this code, they will receive a coupon for $20 off their first order of $40 or more.
After your referrals complete their order, you will receive a coupon for $5 free off your next Max Delivery order.
There is a limit of 5 referrals per customer.
Please feel free to share your Max Delivery referral codes in the comments below this article, or start a referral conga line so that everybody can save.
If you live in New York or Philadelphia, you may also be interested in the FreshDirect service to save $50 off your first 2 orders for grocery home delivery.