TruStone Financial is a credit union in Minnesota and Wisconsin that will give both current and new members a $50 bonus through their referral program.
TruStone Financial Federal Credit Union has branches in both Minnesota and Wisconsin, and the referred new member must open both a checking account and Primary Share Savings account in-branch in order for both members to qualify for the $50 bonuses.
If you are a current TruStone Financial member, this is an easy way to share a $100 bonus with your friends and family members.
Updated 7/18/2019 – $150 TruStone Checking Bonus: Through August 17, 2019, you can earn up to a $150 bonus for opening a new TruStone checking account. Just visit this $150 TruStone Bonus Page for more details. You'll receive $150 for total recurring direct deposits of at least $500, plus $50 for enrolling in Online Banking and eStatements. You must not have a current or prior checking account with TruStone. This offer can be combined with the TruStone Referral Program.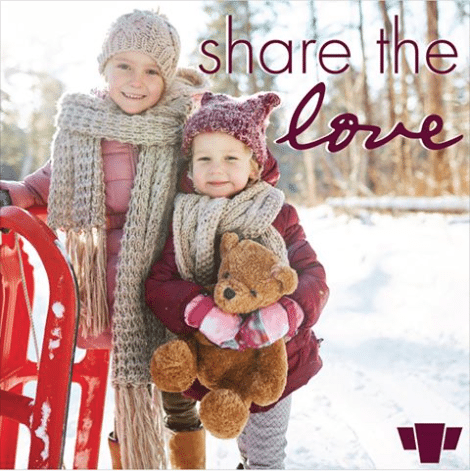 TruStone Financial Membership Eligibility
Membership in TruStone Financial is available for anyone who lives, works, worships, or attends school in Minneapolis, St. Paul, or the St. Cloud ZIP code of 56301 in Minnesota and anyone who lives or works in Milwaukee, Kenosha, or Racine Counties in Wisconsin as well as to members and employees of select organizations and companies, especially associated with the education community.
If you don't fit the general Membership Eligibility for TruStone Financial, you can also qualify to join TruStone by donating to the TruStone Foundation in-branch or by mail.
TruStone Financial may request a Credit Report and Chex System Report to verify your identity when you join.
You must deposit $5 into your Primary Share account to become a member and owner of the credit union.
Get $50 Bonus with New TruStone Financial Membership
1. Visit this $50 TruStone Financial Referral Link to print your coupon.
2. Open a savings account with $5 membership fee (1-time).
3. Open a checking account with $25 deposit, then make 5 transactions (which can be very inexpensive purchases of your choice) with your TruStone debit card within 45 days.
4. Sign up for eStatements (please note that TruStone is currently offering an additional $50 when one does this, so you will get $100 total in your checking account for the referral and eStatement signup).
Please note that the coupon page says that you have to submit it in a TruStone physical branch location, but a reader was able to do the entire process over the phone and qualify for the bonuses.
TruStone Financial Referral Program $50 Bonuses
If you are a current TruStone Financial member, you can refer a friend, relative, or neighbor to TruStone Financial, and you'll both earn a $50 bonus.
Just visit refertrustone.com and enter your full name and email address to refer new members to TruStone Financial.
In order to qualify, the referred member must:
1. Open a new Primary Share Savings account and a Value, Reward, RewardPlus, or TruRate Checking account with a Visa debit card in a physical branch location on the same day.
2. A referral coupon must be presented at the time of account opening.
3. The referred member must complete the following 2 actions:
Make at least 5 debit card purchase transactions within 45 days of account opening.
Enroll in eStatements within 45 days of account opening.
4. A $50 credit will be made to both parties within 60 days if the required actions are met within 45 days of account opening.
Eligibility
This offer is void if the referred member already has a Primary Share Savings account with TruStone Financial, lives in the same household as the referring member, or is an employee of the credit union.
If the referred member's account is closed within 6 months of opening, funds may be forfeited.
Participants must be 18 years of age or older and a member in good standing of the credit union.
This promotion cannot be combined with any other offer.
If you are a member of TruStone Financial Federal Credit Union, please feel free to exchange your contact information in the below comments section to share referrals with potential new members, so that you can both earn the $50 bonus rewards.
Minnesota and Wisconsin residents may also be interested in the AnchorBank Referral Program to earn additional bonus cash for banking referrals.