The First National Bank of Mifflintown in Central Pennsylvania is offering a $50 Amazon Gift Card to both parties when you share Kasasa checking account referrals.
First National Bank of Mifflintown, which is changing its name to Pennian Bank starting June 30, 2017, is located in Central Pennsylvania with branches in Mifflintown, Thompsontown, Elliottsburg, Ickesburg, Loysville, East Waterford, Shermans Dale, New Bloomfield, Newport, and Elliottsburg, and accounts opened online are limited to residents of designated counties in Pennsylvania.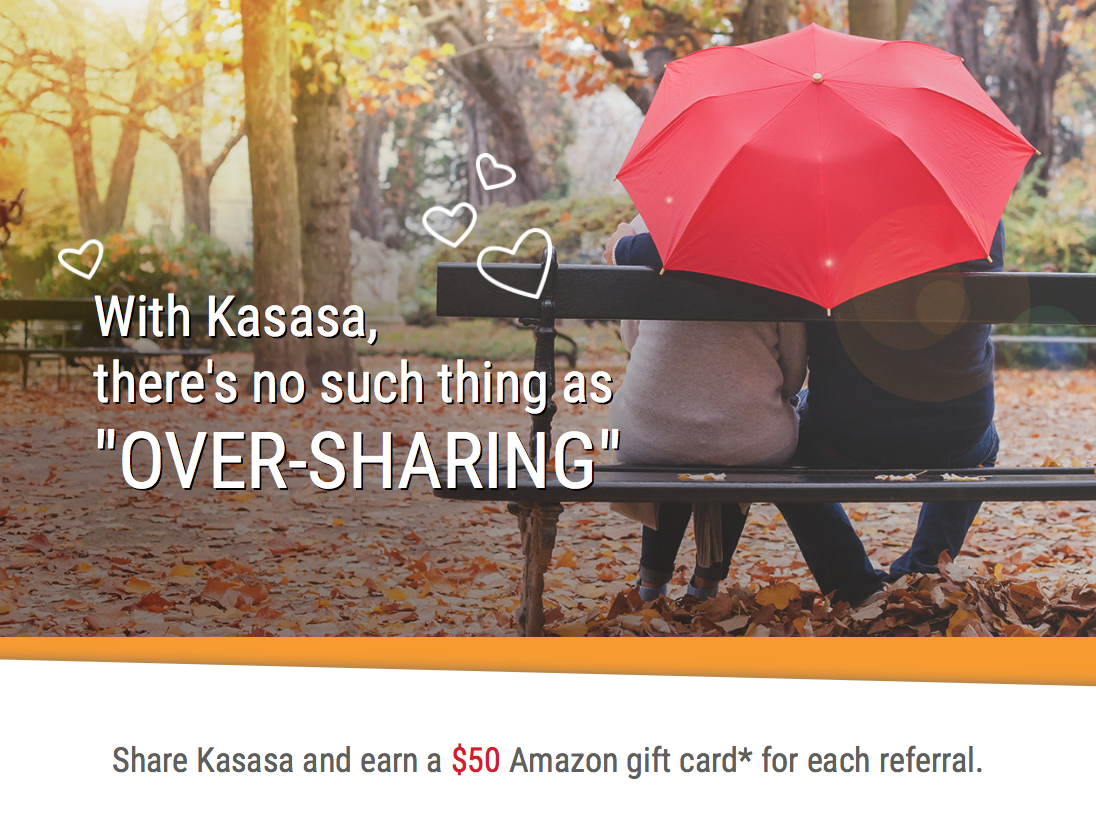 FNBM Share Kasasa $50 Referral Bonuses
If you are a current customer of First National Bank of Mifflintown, you can visit this Share Kasasa Referral Page and enter your Kasasa rewards email address and the last 4 digits of your Social Security Number to access your unique referral link and start sharing.
When a current customer refers a new customer who opens a new Kasasa checking account and meets the account's monthly qualifications twice within 180 days, you will both receive a $50 Amazon Gift Card.
There is no limit to the bonus gift cards that can be earned from referrals.
If you are a current member of First National Bank of Mifflintown, please feel free to share your Kasasa referral link in the below comments section, so that potential new customers may use it to qualify you both for the $50 Amazon Gift Card bonus.
Share Kasasa Referral Bonus Qualifications
$25 minimum opening deposit for account required.
No minimum balance is required to obtain the referrer bonus.
Both parties must be 18 years of age or older.
The new customer must open a new Kasasa account and meet the account's qualifications twice (as specified in the Kasasa account disclosure) within 180 days of receiving the initial referral from the referrer.
Tango Card will deliver the Amazon.com Gift Cards to the email addresses supplied by the referrer and referee within 7 days of the referee meeting the account qualifications for the second time during the eligibility period.
Limit of 1 account per social security number.
Kasasa Account Qualifications
Qualifications vary by account.
Account transactions and activities may take 1 or more business days to post and settle to the account and all must do so during the monthly qualification cycle in order to qualify for the account's rewards.
The following activities do not count toward earning account rewards: ATM-processed transactions, transfers between accounts, debit card purchases processed by merchants and received by the bank as ATM or PIN-based and signature-based transactions and purchases made with non-bank issued debit cards.
"Monthly Qualification Cycle" means a period beginning 1 day prior to the first day of the current statement cycle through 1 day prior to the close of the current statement cycle.
Kasasa Account Rewards
Rewards vary by account, and depending on what Kasasa account you open, you will receive the following rewards when you meet your account's qualifications during a monthly qualification cycle:
Interest on your checking balances (Kasasa Cash).
Cash back on debit card purchases (Kasasa Cash Back).
Reimbursements for iTunes, Amazon.com & Google Play purchases (Kasasa Tunes).
In addition, you will receive reimbursements up to $20 ($4.99 per single transaction) for nationwide ATM fees incurred during the Monthly Qualification Cycle in which you qualified. ATM receipt must be presented within 30 calendar days of transaction for reimbursements of individual ATM fees of $5.00 or higher.
When your Kasasa account qualifications are not met, only non-qualifying interest is earned, reward distributions are not made and ATM fees are not reimbursed.
Rewards and ATM fee reimbursements will be credited to your Kasasa account on the last day of statement cycle or the following day.
Rates and rewards are variable and may change after an account is opened.
Learn more about Kasasa Rewards Accounts to maximize your banking rewards.