Old Second Bank is offering a $75 bonus when you open a Money Connection Checking account for residents of Illinois.
Just choose Money Connection Checking at Old Second to get a $75 cash bonus when you add a Free O2 Debit Card and Free O2 Online Banking to your new checking account.
The Money Connection Checking account has no monthly fees or required minimum balances when you enroll in eStatements, plus it has only a $50 minimum deposit requirement to open the account.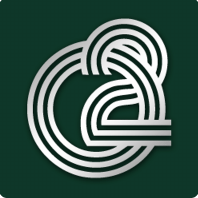 Check out this Old Second $75 Banking Bonus if you live in Illinois.
$75 Old Second Bank Checking Bonus Details
The $75 cash bonus offer is open only to new personal checking account relationships with Old Second that are opened with money not currently on deposit at any Old Second Bank.
To receive the $75 cash bonus, you must enroll for an O2 Debit Card and O2 Online Banking at new checking account opening and must be continually enrolled in both services for 30 days.
The cash bonus will be credited to your account within 3 to 5 weeks thereafter.
There is a limit of only 1 cash bonus offer per household.
Earn 2,000 Debit Reward Points
You'll get 1,000 Debit Reward Points added to your reward point balance for 3 Bill Pay transactions completed within the first 60 days of account opening.
Another 1,000 Debit Reward Points will be added when you sign up for free O2 eStatements within 90 days from the date that you open your new account.
Money Connection Checking Account
There is a $50 minimum opening balance.
If you enroll in eStatements, there are no monthly fees or required minimum balances.
eStatement enrollment is required within 60 days, or your account reverts to a Basic Checking account with a $4.95 monthly fee.
Earn a $75 bonus at Old Second Bank for residents of Illinois.