If you're searching for a new checking account, there are several important features, benefits, and services to look for when deciding which checking account is right for you.
Finding the best checking account for your needs will depend entirely on how you wish to use the account, what types of transactions you need to make, how much money you intend to keep on deposit and other personal factors, but there are some general checking account features that most account holders will want to look for before opening your new checking account.
A checking account is a deposit account that is primarily used to process your financial transactions, like cashing your paycheck, paying bills, making debit card payments and depositing or withdrawing cash, so you'll want to make sure that your new checking account makes these types of transactions easy and convenient for you.
Check out these important features to look for when opening your new checking account.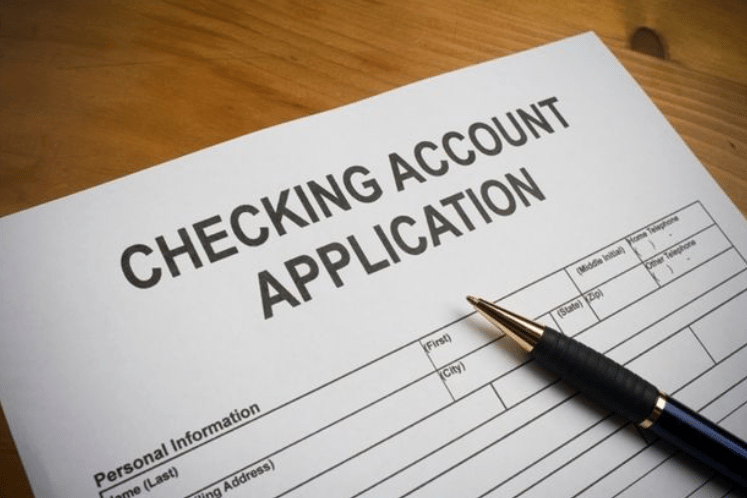 1. No Checking Account Maintenance Fees
It's getting harder and harder to find a checking account that doesn't charge customers some type of monthly maintenance fee.
Checking account monthly maintenance fees can range from as low as $5 to as high as $25 or more, depending on the type of checking account you need and the services that it offers.
Most basic checking accounts offer lower monthly fees with less services available, while many premier checking accounts have high monthly premiums in exchange for additional features and services.
Make sure that you look for a bank that either does not charge monthly fees for your checking account or that at least provides monthly fee waivers which are easy to meet in order to avoid any monthly maintenance fees.
For example, many banks will waive the monthly fees for their checking accounts if you maintain a minimum deposit balance in the account, make a certain amount of debit card transactions, set up a direct deposit to the checking account, or if you are a college student.
If you already know that you'll be able to set up a direct deposit from your employer or that you intend to maintain a certain minimum balance in the account, then you won't have to worry about the monthly maintenance fee if you can meet the bank's fee waiver criteria.
Examples of Monthly Fees
If you don't need the convenience of being able to access your checking account at a physical bank branch, then you may also consider an online-only checking account like the Capital One 360 Checking Account, which has no monthly maintenance fees and no minimum balance requirements, but you will only be able to access your checking account through their website, mobile app, or telephone banking systems.
It's also a good idea to check your smaller local banks and credit unions to see what types of checking accounts they offer with no monthly maintenance fees or with low minimum balance requirements to avoid these types of fees.
Besides monthly maintenance fees, some banks will charge you other unnecessary fees, such as account closure fees, inactivity fees, paper statement fees, large overdraft fees and other account usage fees, so you'll want to avoid any of these types of fees with your new checking account as well.
2. Large Number of ATM and Branch Locations
Your new checking account won't seem so convenient if you have to drive a far distance to get to an Automated Teller Machine (ATM) or to visit your nearest banking branch, so make sure that your bank has a large number of ATMs and/or branch locations.
Not only should you seek out a bank that has at least 1 branch near where you live, but it's a good idea to find a bank that has multiple locations around your town that are conveniently located for your banking needs.
If your bank has branches that are both near your home and near your job, you will find yourself a lot less frustrated when you have to deposit a check quickly after work.
If you travel a lot, it's also a good idea to find a bank with branches and ATMs in many different cities, so that you'll always be able to access cash from an ATM or by visiting a local branch, regardless of where you are traveling, especially in an emergency situation.
If you end up having to use an ATM that is outside of your bank's network, both your own bank and the bank's ATM that you use will likely charge you a fee, which can end up costing you a lot of money if you have to visit out-of-network ATMs on a regular basis.
Make sure that your bank offers conveniently located ATMs and branches that fit into the vicinity of your lifestyle.
3. Convenient Online and Mobile Banking Services
Many people nowadays do most if not all of their everyday banking transactions online, so it's a good idea to ensure that your bank provides convenient online banking services as well as a great mobile banking app.
Make sure that you will not only have basic access your new checking account online, but also that you can pay bills online, view past monthly statements, transfer money between external accounts at other banks, and deposit checks through a mobile app.
This is where some of the bigger national banks have an edge on your local smaller banks, as the big banks usually have better online banking features and mobile banking apps with convenient services, which you don't usually find at local banks.
For instance, my local Johnson Bank branch is very close to my home and convenient for in-person transactions, but their online banking system doesn't let me transfer money either to or from other financial institutions, and they don't offer any type of mobile app, while I can use Chase QuickDeposit with my Chase checking account to easily deposit checks from home through their mobile app, so there are trade-offs between big and small banks.
If you intend to do a lot of online banking transactions or access your checking account through a mobile app, make sure that you review the online and mobile services that a bank offers before opening a new checking account with them.
4. Access to Free Personal Checks
Physical paper checks are becoming less essential these days due to the advent of online bill pay and digital payment services, but you may still need to write a check once in a while to make certain payments, like to pay your rent or a service contractor.
Some banks offer your first batch of paper checks for free when you open your new checking account, while other banks will charge you for your first batch of checks if you request them, and many banks will charge you for subsequent check orders in the future as well.
If you think you'll need to write checks with any type of regularity, then it's important to know how much your bank will charge you for access to physical checks as a new customer and in the future when you need replacements.
However, if you only need to write checks occasionally or for certain payments, then you may wish to see if you can use your bank's online bill payment service for those payments instead, as most online bill pay services are free to use and more convenient than writing and mailing checks.
5. Combined Account Benefits for Banking Customers
If you need more than just a new checking account, and you also intend to open a new savings account, credit card account, home mortgage loan or a business account, then it's worth checking if the bank offers any type of benefits for customers who maintain multiple accounts at their institution.
For instance, you can get a $595 Chase Mortgage Bonus if you are also a Chase personal checking account customer.
If you're interested in an investment account, the Bank of America Preferred Rewards Program offers special benefits for customers with multiple Bank of America and/or Merrill Lynch accounts.
Having multiple accounts at the same bank can make your everyday banking transactions a lot more convenient for simple things like paying your credit card bill, transferring money between accounts, and paying off your mortgage, so it's worth considering a bank's other account options and benefits for opening multiple accounts before you open your new checking account.
6. Great Customer Service for Banking Clients
Customer service is often hard to judge until you become a client at the bank, so this one is tricky to tell before opening your new checking account.
Your bank should offer convenient customer service hours, preferably with late-night, weekend or even 24/7 customer assistance available, because it's not going to be easy for you to get help if your bank only offers 9 to 5 assistance while you are also working or otherwise busy.
You should also check what types of customer service formats are available, including in-person, telephone, email, and online chat assistance, so you have a number of options available when you need them.
Consider asking your friends where they bank and how the customer service has treated them before opening your new checking account.
You could also simply call the bank to ask a few questions or walk in to your local branch to see how quickly and friendly their customer service responds to your needs.
If you have a hard time getting help from a bank before you open your new checking account, don't assume that they will provide better customer service after you become a customer.
Most people try to avoid dealing with customer service as much as possible, so that's why you want to make sure that your bank provides a plethora of convenient banking services that you can use on your own, but you'll also want to know that your bank's representatives are there to help you whenever you need them with the best customer service possible.
7. Additional Banking Services Available for Customers
As a new customer of a bank, you'll not only be opening a new checking account, but you'll also be gaining access to additional banking services that may be available to all clients of that bank.
These added bank services can be as basic as providing customers with change-counting machines to count your coins or as essential as having a Notary Public available for the signing of important documents.
Check out this List of Free Banking Services that you should look out for when you consider which bank to choose for your new checking account.
You'll also want to consider any budgeting tools or free financial management services that your bank may offer to its customers.
8. Special Bonuses for New Banking Customers
Although it shouldn't be the most important factor to consider when choosing a new checking account for everyday use, it is worth considering what type of new account bonus if any is available when you apply for your new checking account.
Some banks will give you a big cash reward for opening a new checking account and completing certain transactions, while others will give you a canvas shopping tote with the bank's logo on it that is hardly worth getting.
For example, you can Get up to $350 with Chase Total Checking® + Chase Savings℠ when you open a new checking and/or a new savings account, which is an added bonus for new clients and a great way to earn some extra money with your new account.
There are tons of other Banking Bonuses available for every different type of new checking account, so make sure that you take advantage of any such offers when you consider which bank is the best option for your new checking account.
If you're considering opening a new checking account, make sure that you think about these important banking services and features to find the best checking account for your personal needs.
What checking account features does your bank offer that you just can't live without?