While it's become harder and harder to find basic fee-free checking or savings accounts at brick-and-mortar banks, there are still some free banking services that are available to all clients from most national and local banks.
Most large and even local banks will now charge you a monthly maintenance fee for opening even their most basic checking account, and while you can usually avoid these monthly account fees by meeting minimum balance requirements, setting up a direct deposit, making monthly debit card purchases, or completing other types of regular transactions, there just aren't as many truly free checking accounts as their used to be, at least at brick-and-mortar banks.
However, most banks still offer a number of free services, management tools, and even sign-up bonuses, so there are still some free perks that you can get for opening an account at local or even national banks.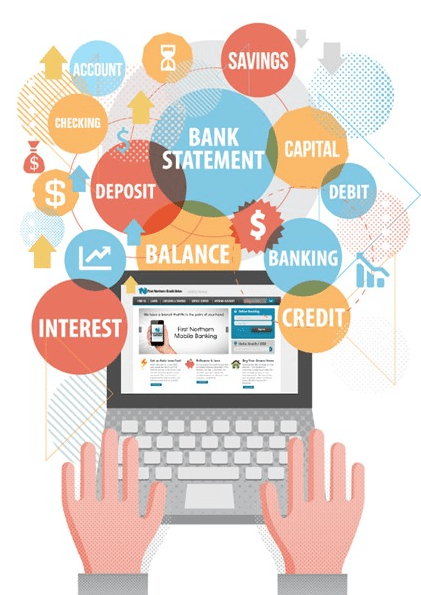 1. Free Notary Public
Most large banks offer free Notary Public services to their clients, including Chase Bank, Bank of America, BMO Harris Bank, Wells Fargo, and many others.
If you need to get a document notarized, simply visit your local bank branch and talk to the branch manager or other customer representative, and you'll usually find that they offer this service for free.
If you need additional witnesses for the signing of your documents, other bank employees are usually available for this purpose, so you can easily get your documents notarized for free as well as any witness signatures that you may need.
Even many smaller local banks offer a free Notary Public to their customers, so just call ahead to find out before you go to your local branch.
If you're not a customer of the bank, you can still probably get your documents notarized, but they may charge a small fee to non-customers for this service, such as the $1 fee that I was told by my local BMO Harris Bank would be charged to non-customers.
2. Free Debit Cards
Almost all personal and business checking accounts still come with a free debit card with no monthly maintenance fees, no annual fees, no issuing fees, no purchase fees, and no withdrawal fees (within their ATM network).
You may not be able to earn extra cash back for your debit card purchases, like you can with many Rewards Credit Cards, but it does provide you with a free way to make online and in-store purchases.
You can withdraw money from any in-network ATM for free with your debit card, and some banks will even reimburse you for out-of-network ATM withdrawals up to a certain number each month.
If you're not near an in-network ATM, you can also withdraw money with your debit card from the cashier at grocery stores by requesting additional cash back when you pay with your debit card, and it just shows up as a sale at the store on your bank statements.
3. Free Personal Checks
Many brick-and-mortar banks will still give you some free checks when you open a new account.
Most people don't write checks too often anymore, but they're still good to have available if you need to make a rent payment by check or make a person-to-person payment, and no other options are available.
Just ask before opening your checking account if it comes with free checks, because some banks will charge you a fee for your first batch of checks otherwise.
4. Free Person-to-Person Payments
Some banks are now offering solutions for making person-to-person payments for free, so that you can send money to your friends or family with no fees.
One such service is Chase QuickPay, which allows you to send money to anyone with an email address or phone number via a direct bank transfer.
5. Free Online Bill Payments
Many banks offer free online bill-pay services, so that you can pay all of your bills on a 1-time or schedule basis directly from your online bank account.
This can save you money and time from not having to write checks, and it's a great way to avoid late-payment fees on your bills.
You can schedule your online bill payments to be made well before the due date, and then just set and forget them without having to worry about forgetting to pay a bill.
6. Free Online and Mobile Banking
All banks offer some type of free online banking management account and many offer a free mobile banking app as well.
This provides a free and easy way to manage your account, pay bills, and perform many other banking tasks.
One mobile service to look for is free mobile check deposits, which makes it extremely easy to deposit checks into your account by simply taking a picture of the check and submitting it for deposit directly through the mobile app.
7. Free Sign-Up Bonuses
One great benefit of opening a new account with many banks is that they offer sign-up bonuses, so that you can earn some free cash for becoming a new customers.
Chase Bank will give you up to $350 with Chase Total Checking® + Chase Savings℠ for opening an account and meeting the qualification requirements.
There are tons of other New Bank Account Bonuses available as well from all kinds of national and local banks, so it's worth shopping around to find the best deal on an account that provides the free services you need.
You may be sick of banks trying to charge you fees for every little transaction that you make, but it's good to know that at least some free banking services are still available for customers.